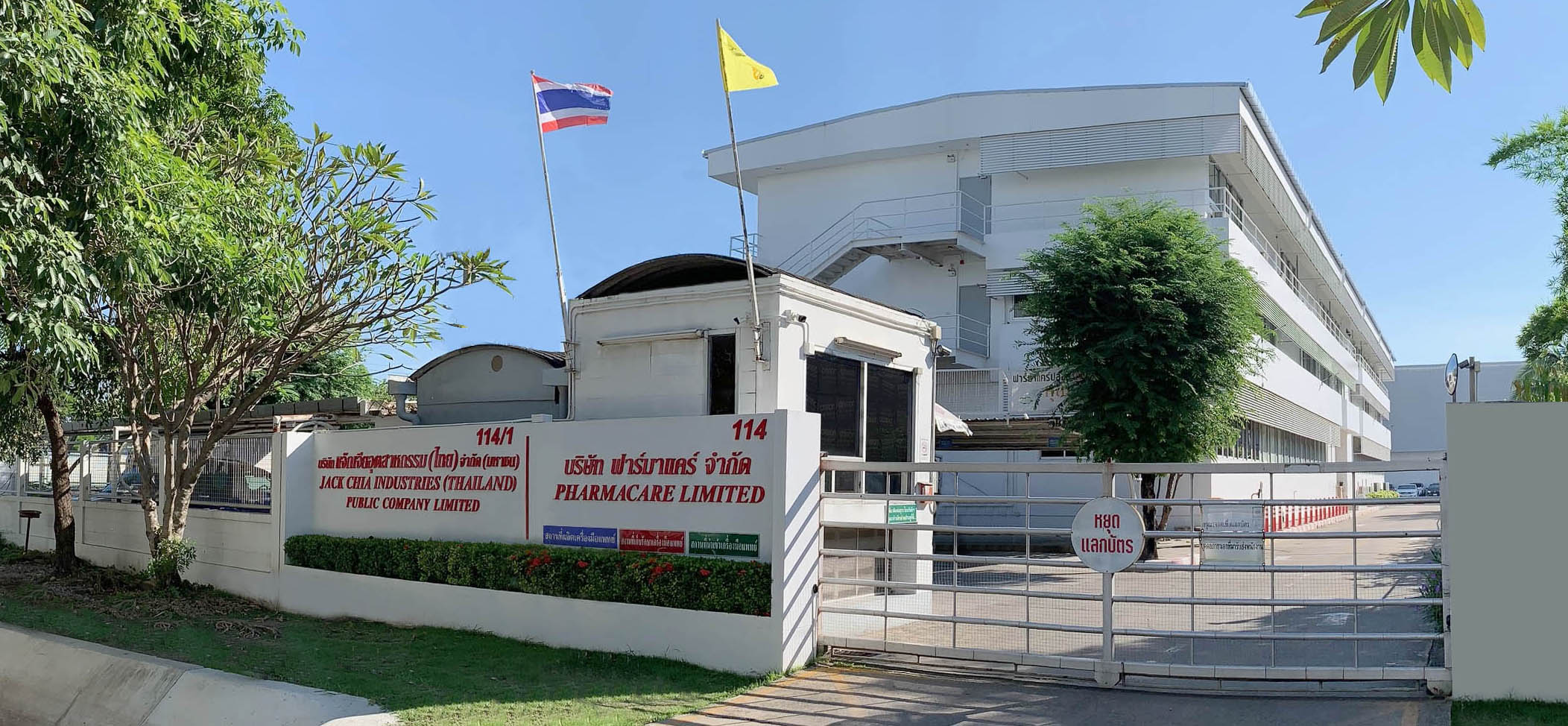 Pharmacare Limited
Started in 1987, Pharmacare Limited has served the bandages market extensively. Since then, Pharmacare has expanded in capacity, size, and products range. We are a leading manufacturer of First Aid Dressings, Tapes, and Surgical Tapes. Located at Ladkrabang Industrial Estate, Bangkok, Pharmacare is promoted by the Board of Investment of Thailand. Our modern manufacturing facility has been designed and built to conform to stringent Good Manufacturing Practice requirements. We are certified by BSI, for ISO 13485:2003/EN ISO 13485:2016.
We pride ourselves in the quality of our products. Our advanced production technology and technical know-how guarantee that all products are manufactured to the highest standards.
Pharmacare manufactures OEM products for customers worldwide. We also manufacture our own brands that are distributed through Jack Chia Industries (Thailand) Public Company Limited. Our well-known brand portfolios include Tigerplast and Tensoplast.